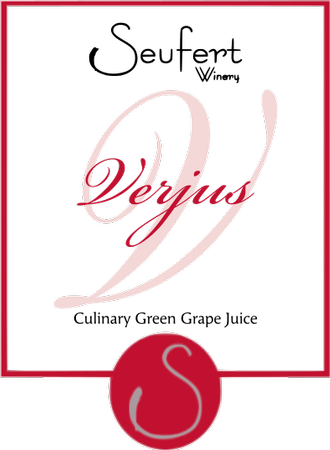 Verjus
Perfect for the cooking foodie, this culinary product flies under the radar. Use it in any recipe that calls for lemon juice or vinegar, also use it independently.
Verjus is a fresh press green grape juice we make right in our Dayton Oregon winery. The grapes are harvested eary, prior to ripening maturity and pressed in our wine press. This yields a bright high acid juice that adds bright flavor to any recipe.
Uses: Reductions, Salad Dressings, Craft Cocktail mixer, and Marinade
A substitute in any recipe calling for lemon juice or vinegar.
The versatility of this culinary product is never-ending, it's no wonder it's been a staple in European kitchens for centuries.